Marketing Automation Done For You
FunnelKits Marketing Automation
Followup Forever, Ignition, and Sales CPR Funnels all Included Free!
Marketing Automation Bonuses and Addons Available
WordPress Blog Marketing Blueprint
Premium WordPress Marketing Plugins
WP-Rocket Caching Plugin & Optimization
Thrive Themes Marketing Suite
SEOPressor and Yoast Plugin & Optimization
WPKeen Social Media Management Plugin
What Some of Our Members Have to Say:
---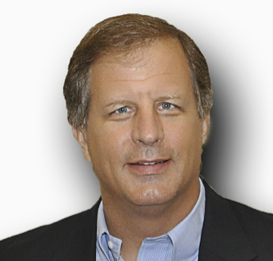 David FreyMARKETING BEST PRACTICES
Hi, my name is David Frey and I'm the author of the Small Business Marketing Bible. I don't usually endorse other people's products, but in this case I'm making an exception because James has created a very unique program that I think every internet marketer should consider…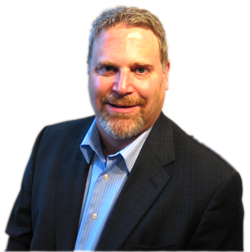 Steve RosenbaumAUTHOR - BACK END BLUEPRINT
Having Your Team Managing All My Sites Behind The Scenes Gives Me the Time and Confidence and Freedom To Spend Time Building My Business and Making Sales.
Our
100% Satisfaction

Guarantee

Unlimited WordPress Blog Support. FAST, SAFE, SECURE and always UP TO DATE! Talk to A Real Person When You Have Marketing Questions!
Your satisfaction is our top priority!
Here Are A Few Other FAQs We Get A Lot
Do I have to pay for updates?
No! We give constant updates to our software, add new templates and you get it all for FREE! Because Funnelkits is on the cloud, when we make an update or add new feature, they automatically show up in your account!
Are my funnels secure?
Yes! Secure is our top priority, and we built Funnelkits from the ground up to make sure your funnels, subscribers, and members area are secure. You don't have to worry about staying up-to-date with "plugins" that can easily be compromised.
How long are your contracts?
There are NO long term contracts or commitments. You can use Funnelkits month to month, and cancel at any time you'd like!
If I have a question about Funnelkits, is there someone I can talk to?
Yes! We have a first class support team who can answer your questions 24 hours a day, 7 days a week! Just click on the "support" link on the bottom of any of our pages or go to https://funnelkits.com
If I cancel my Funnelkits account, will I lose my data?
As with most "software-as-a-service" platforms, when you cancel your account, your data will become inaccessible, but don't worry, before canceling you have the opportunity to download csv files of your contacts and members or "pause" your account and we'll keep everything backed up waiting so you can come back again later!
Do I have to install anything?
No! We created Funnelkits so you wouldn't have to have a whole I.T. department to run your website! Just login, start clicking, and you can build all of the pages in your funnel from the members area!

Can you handle the load?
Yes! Because Funnelkits is hosted on the largest public cloud cluster in the world (powered by Amazon and backed up by CloudFlare Security + CDN) we have virtually unlimited ability to scale in real time. Whether you send 100 visitors or 100,000+ today, it won't slow us down!
Who owns the data / content / subscribers?
You do! Any content (including your users) is 100% owned by you. Funnelkits doesn't have permission to use that content or contact your users for any reason. Funnelkits is just a tool for YOU to deliver YOUR content!
If I don't like Funnelkits, how do I cancel?
Simply login to your account, click on your account settings and click "cancel my account". No need to call, email, or talk to anyone!
Can I host the pages myself?
No, we're a hosted, "software-as-a-service" platform. We do this so that we can make sure you get all of the updates, new features, and so your funnels won't break. You can also export the html from any of your pages, as well as your contacts anytime you'd like...
Can I integrate my favorite autoresponders / shopping carts into Funnelkits?
Yes, while we suggest that most people only use Funnelkits to run your company, we also know that some of you have your own favorite tools you've used in the past, so we integrate with most of the top service providers to make your funnel building process even more fun!